A Time to Rise…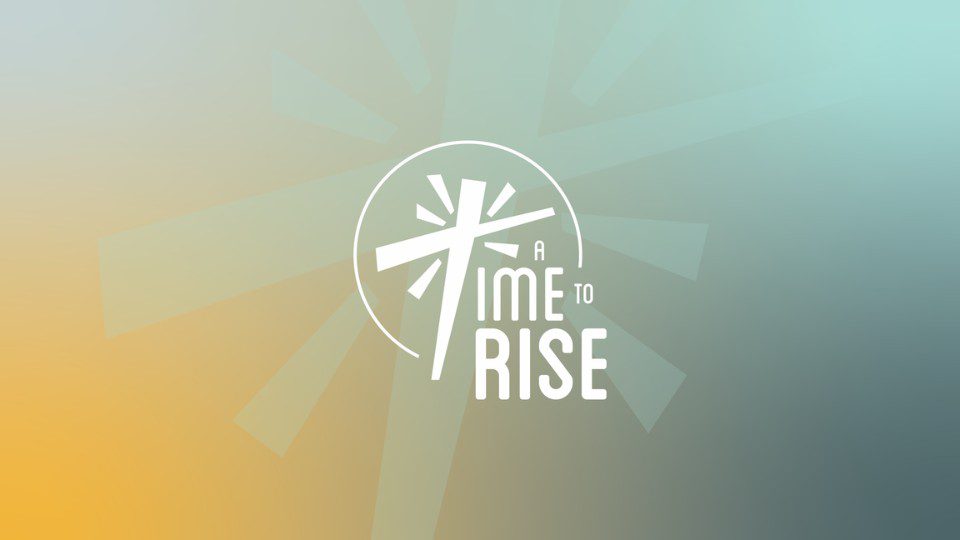 By now, you've probably noticed the updated focus on our new website: "Retreat, Renew & Rejoice." We believe this new branding perfectly encapsulates our mission. Our goal is to glorify God by loving and serving others, offering a haven away from the world's chaos and into the sanctity of a peaceful recreational setting where individuals can immerse themselves in God's word and witness the impact of missions around the globe. Throughout the summer, we've seen countless people join us, most for joyful vacations and reunions, but many also bringing struggles and hurts. In all situations, we are here to minister to God's people.
We based our theme this past summer on Colossians 4:2, encouraging steadfast prayer. While many come to Maranatha for joyous occasions like reunions, anniversaries, birthdays, and vacations, throughout the season, many posted prayers that exposed the many struggles and sufferings they bring – deaths, cancer, divorce, wayward children, addictions, broken family relationships, apostasy, and more. All of  it deeply burdened our hearts, but it also fuels our desire to serve and glorify God by ministering to the faithful. Importantly, we continue to be astonished and humbled by the ongoing support for the mission groups God brings us. In the past three seasons, we have exceeded $2.3 million in giving. Truly remarkable. As we serve our ministry purposes, we are passionate about serving those who come to us on every occasion with love and excellence given the broad impact Maranatha continues to bring.
Yes, it is hard out there; but this is why we believe God is calling us to expand our ministry. As the world grows colder and darker, we want Maranatha to shine brighter by encouraging and renewing the faithful. To meet this growing need, our Board has strengthened our five-year plan, and we are embarking on a significant $20 million expansion. This is our "Time to Rise." We'll begin by breaking ground on a new teen and office center this fall, updating and enhancing the Tabernacle for year-round use, and adding more cottages and storage for increased capacity. To complete this transformative journey, we'll also introduce a new bookstore/coffee café and a 24-room lodge by the channel. It's an ambitious endeavor we firmly believe God will provide for. The campaign to raise this significant amount of money is gaining momentum. We are now reaching out to key Maranatha supporters and donors to ensure the initial seed funds are secured. This will allow us to broaden the campaign to gather the resources needed in the coming seasons. The timing? That's in the Lord's hands. As mentioned, the Teen/Office center is underway, and we hope to start the Tabernacle updates next fall. We'll proceed step by step as resources become available. The most substantial challenge lies in funding the Channel Lodge, which requires approximately $8 million and serves as our plan's final step. To fully utilize all this new space, we need a year-round Tabernacle, expanded dining and kitchen facilities, and additional storage space.
We are confident that God will provide the resources required because we believe this is the path He has chosen for us to grow. However, this must be a collective effort from the entire community. As we consistently state, our mission is to provide spiritual renewal in a recreational setting, emphasizing Bible teaching and worldwide missions. We aim to serve with love and excellence, providing an expanded resource to the church throughout the year. Throughout this journey, we are committed to keeping Maranatha affordable and accessible to all who would benefit from our ministry. The last thing we want is for our capital plan and campaign to distract or compromise the core deliverables of our ministry. Our budget to remain attainable relies heavily on the generosity of our members, guests, and supporters, especially when we continue to grapple with rising costs that show no sign of abating, further escalating our financial needs.
As we stand on the threshold of an exciting and transformative journey, we are confident in God's providence and the unwavering support of our community. Maranatha has been a place of renewal and transformation for 88 years. Our commitment to excellence and faithfulness to God's call remains steadfast as we expand. We aim to ensure that Maranatha remains a Christ-exalting haven, accessible and affordable to all who seek its refuge. We invite you to join us on this remarkable path, united in our purpose to glorify God, love one another, and make a lasting impact. Together, we will Retreat, Renew, and Rejoice, embracing the call to rise to the challenges and opportunities that lie ahead. Much more to come on all of this in months ahead. Know that we cannot do this without all the prayer, love, and tangible support that the Maranatha family continues to provide. Until next time…Maranatha!!